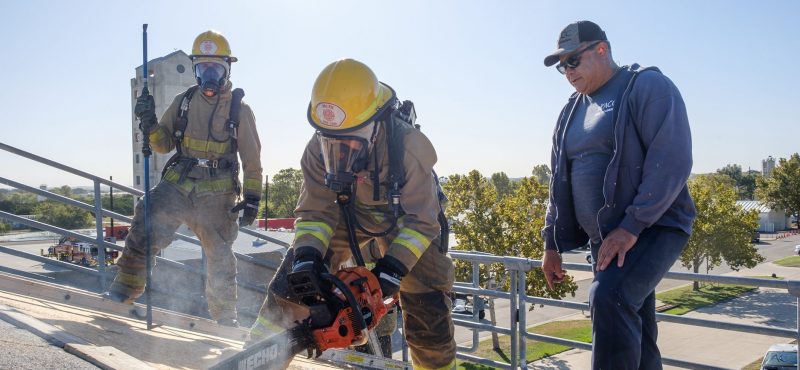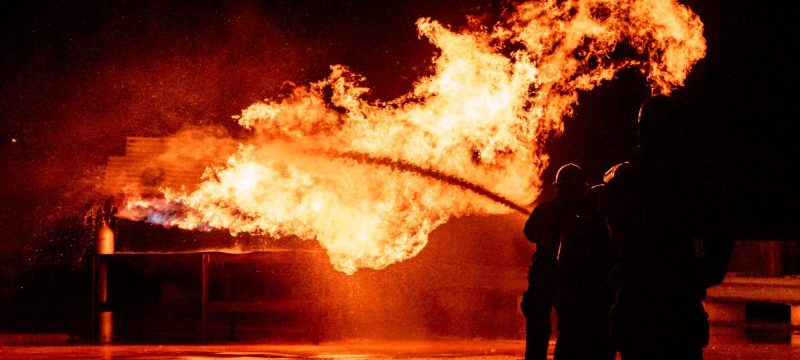 Austin Community College Fire Academy is an intensive semester-long program that includes classroom and hands-on instruction to give you the skills you need to become a certified firefighter in Texas.
The Fire Academy is authorized by the Texas Commission on Fire Protection (TCFP) to provide all required Basic Firefighter training. Upon successful completion, graduates receive a Firefighter Level 1 Certificate from ACC, and are eligible to take the TCFP Basic Fire Suppression certification exam to become certified firefighters.
The certificate program is rigorous but rewarding. Classes are held Monday-Friday from 8:00 to 5:00 p.m, for 17 weeks. Required physical training classes meet twice a week, usually from 6:00 – 7:15 AM. Daily attendance is MANDATORY, as the TCFP requires that students attend a minimum of 468 hours of training.
The ACC Fire Protection Technology staff and faculty are proud of our graduates and the contribution that they make to our communities. We look forward to seeing you in our next group of cadets.
Application Process
In addition to completing the ACC general application, prospective students must submit a separate application to the Fire Academy. Admission to ACC does not guarantee acceptance into the Fire Academy program.
Complete the ACC Application:
(This can be completed before or after submitting Fire Academy application.)
Select the following when prompted:
Area of Study: Public and Social Services
Program: Fire Protection Technology
Certificate or Degree: Fire Protection Technology: Firefighter – Certificate
Find out information about ACC Admissions.
Complete the Fire Academy Application:
Fire Academy Application Deadlines:
Fall semester – April 1.
Spring semester – September 1.
Late applications are accepted but will be reviewed only if classes need to be filled.
Fire Academy Application Requirements:
All cadets must be 18 years or older on or before the first day of class.
Selection Criteria and Process:
There are normally up to 100 applicants each semester for 30 available seats. The selection committee evaluates each application individually — this is not a first-come, first-served process.
First priority is given to applicants who are EMT certified.
Next priority is given to volunteer firefighters and/or students who are currently in ACC's Fire Protection Technology associate degree plan.
If accepted, you will be notified via email by April 5th (for fall semester enrollment) or September 5th (for spring semester).
Upon receipt of the acceptance notification, you will have ten days to confirm your acceptance and reserve your spot in the academy.
You must attend a scheduled pre-registration meeting with department staff prior to registering for classes.
The Fire Academy does not maintain a waiting list or retain applications once a semester has begun. If you are not selected in this process, you will need to reapply.