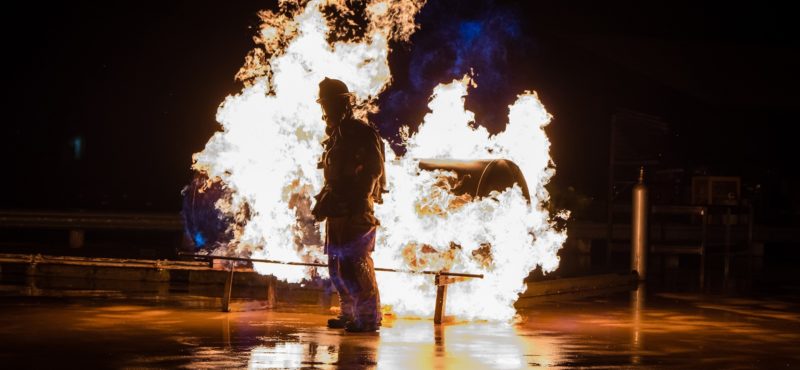 FAQs
What are the application deadlines?
Deadline to apply for the Fall semester Fire Academy is April 1st. Deadline for the Spring semester is October 1st. Late applications will be accepted and used to fill classes as needed.
The ACC application asks for my Area of Study. What is this?
The Fire Academy is part of the Public and Social Service (PSS) Area of Study. More information about the Areas of Study can be found here.
How long is the Fire Academy and when do the classes meet?
The Fire Academy is 17 weeks long. Classes meet Monday through Friday from 8:00 am – 5:00 pm. Physical training (FIRS 1203) is held two times a week, usually from 6:00 – 7:15 am.
Where are the classes held?
Classes are held at the Austin Fire Academy at 4800 Shaw Lane, Building F, Austin, Texas 78744.
How many hours of college credit do I receive?
28 credit hours.
Do the college credit hours earned transfer to an Associate Degree?
Fire Academy graduates can apply 12 semester hours to ACC's Fire Protection AAS Degree. Contact the department chair for information about transferring to degree programs at other colleges.
How much does the Fire Academy cost?
Exact prices vary. See estimated costs for more information
Does the Fire Academy have dorms available?
No.
Does the Fire Academy include EMT Training?
No, however students may take the required training through ACC ("Emergency Medical Technician," EMSP 1501) or other sources.
Will I become a certified firefighter upon graduation?
Yes, once you have completed all training requirements per the Texas Commission on Fire Protection and pass the TCFP Basic Firefighter test. Cadets must have completed approved emergency medical response training before receiving TCFP certification. See www.tcfp.texas.gov for more information.
What training certificates do I receive upon graduation?
Upon graduation and successful completion of TCFP written final exam:
Texas Basic FF Certification
IFSAC FFI and FFII, Haz Mat Awareness and Ops (must submit applicable forms and payment)
Trained to NFPA 1006 Rope Rescue I and Confined Space I
What if I want to work as a firefighter outside of Texas?
Texas is a member of the International Fire Service Accreditation Congress (IFSAC). Once you receive a TCFP Basic Firefighter certification and obtain an IFSAC seal, you should be able to become certified in any state that is an IFSAC member, as well as the Department of Defense. See https://ifsac.org/about/frequently-asked-questions for more information.
How can I reach someone if I still have questions?
Contact Ryan Grinnell, Fire Academy Director, at ryan.grinnell@austincc.edu, (512) 223 – 9762; or Nate Zaleski, Department Chair, at nathan.zaleski@austincc.edu, (512) 223-9764