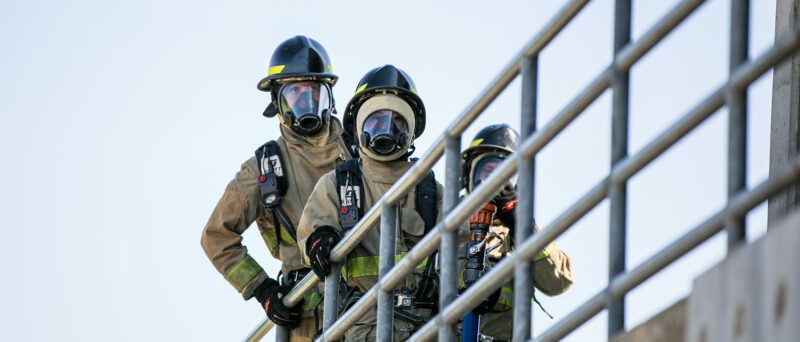 FAQs
Can I receive college credit for previously awarded training in the fire service?
Yes. After successfully passing one 3 credit hour course with ACC, students holding qualifying certifications from the Texas Commission on Fire Protection (TCFP) may purchase credit hours at a cost of $10 per credit hour.
Are working firefighters eligible for tuition exemption?
Yes. See Tuition Exemption for details.
Can I take any classes I want, tuition-free, under the Texas Firefighter tuition exemption program?
No. The only courses that can be approved for the exemption are courses that are directly applied to the degree program.
I work shift-work, are the classes 100% online?
All the Fire Science courses in the degree program, and many general education classes, are conducted as distance learning/hybrid classes. 85% to 90% of the course work is done online, with three to four required classroom sessions, scheduled to accommodate shift work. Check the course schedule for current information.
The ACC application asks for my Area of Study. What is this?
Fire Protection Technology is part of the Public and Social Service (PSS) Area of Study. Learn more information about the Areas of Study.
I am interested in obtaining a Bachelor's degree after I graduate. Does the AAS in Fire Protection Technology transfer to any four-year educational institutions?
Yes. ACC currently has an articulation agreement with Texas A&M San Antonio's Bachelor of Applied Arts and Sciences Fire and Emergency Services Administration program. Additionally, the department chair can advise you about potential transfer credit to several other colleges and universities, including West Texas A&M's Bachelor's degree in Emergency Management Administration, and Texas State University's Public Administration program. Find complete and current information about transfer and articulation agreements.
Who can I contact if I still have questions?
Contact Nate Zaleski at nathan.zaleski@austincc.edu, (512) 223-9764