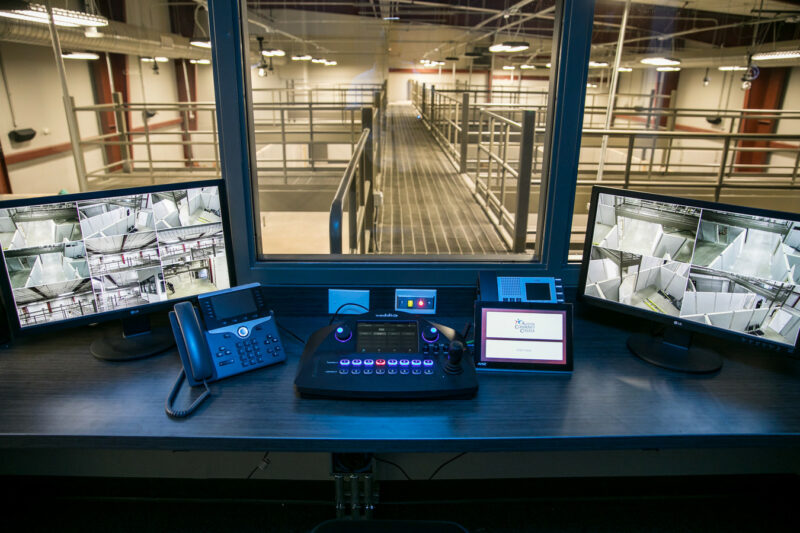 Facility Scheduling and Information
Facility Scheduling and Information
Facility Overview
The main building houses general and specialized training rooms for lecture and hands-on training. Amenities include kitchen and a lounge/dining area. A shaded breezeway leads to an indoor firing range.
The center is available to public safety students/employees, agencies and service members who want to conduct training in their field.  Certain parts of the center may be reserved by private or nonprofit agencies and businesses by special arrangement.

Scheduling Details
Reservations
Call (512) 223-1682 or email gbanda@austincc.edu to reserve the facility.
Hours of operation
The PSTC standard operating hours are Monday through Friday, from 8:00 AM to 5:00 PM. The facility may be reserved outside of these hours by prior arrangement.
Cost
Standard rates are for an eight hour block of time during hours of operation.  Additional fees may apply. Special rates can be negotiated for government entities, long-term contracts, or shorter time blocks (pending availability). Payments can be made by purchase order or P-card. Cancellations require a seven-day notice.
Reservation rates start at $200. For more information please submit your request below:
Firing Range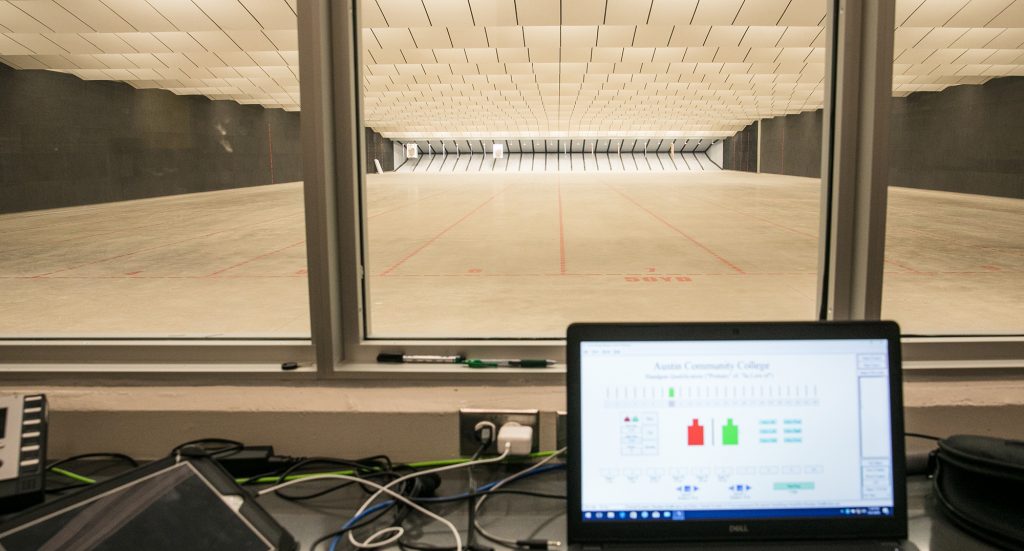 Designed  to meet the needs of working criminal justice professionals, the firing range incorporates the latest advancements in computerize targeting.
Features:
50-yard range with 12 dual target
Configurable with double turning targets or running target system
Programmable target control
Customized lighting controls
Handgun, rifle and shot gun capable
Standard law enforcement calibers accepted (maximum .308 for rifles)
Eco-friendly Total Containment Trap™ collects lead fragments and dust
Force on Force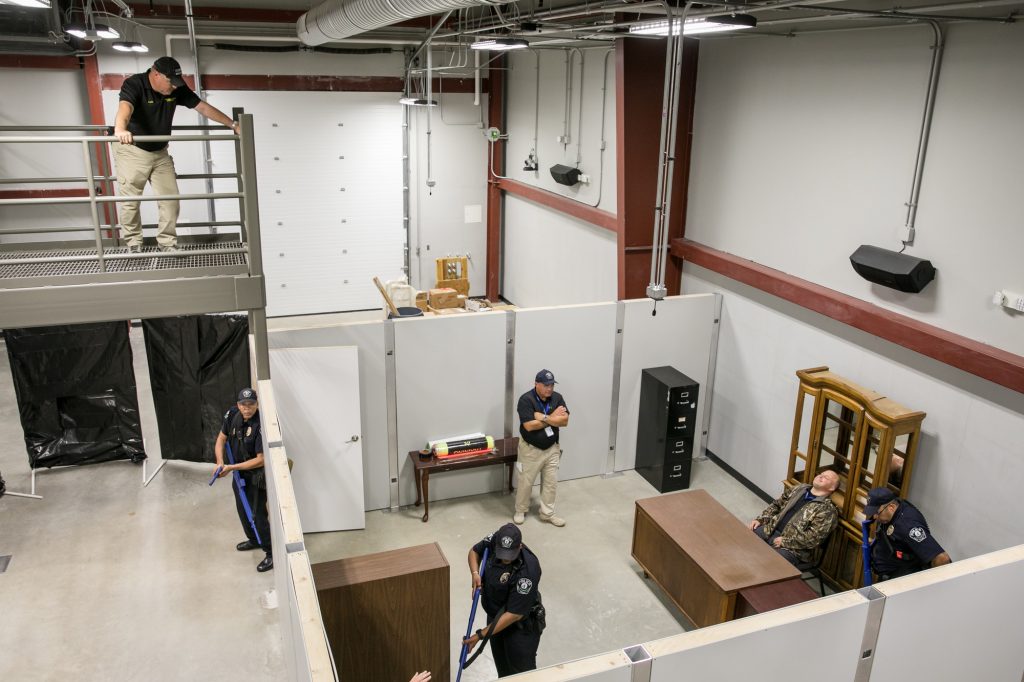 The force on force training room is a customizable 7000 square-foot space for scenario-based tactical training using non-live fire. The room accommodates up to 30 participants at a time, and can be used with Airsoft, Simunitions, or UTM systems. Users may bring their own approved weaponry, or arrange to use ACC's weapon system.
Features:
Modular design for reconfiguration to simulate various environments, from residential to office to school
Enclosed training staircase
Observation catwalks
Control room for light and sound adjustments
Audio/video recording and video debriefing area for immediate feedback
EVOC
With a half-mile track covering 19 acres of land, the Emergency Vehicles Operations Course can accommodate skills training in vehicle operation, vehicular extrication and mass casualty response. The course area can accommodate helicopter landings.
Features:
Driving course is rated for 60 mph
Half-mile loop
Track includes banked curves, S-curves, skid pad, simulated RR crossing, and urban grid area
300'x300' skills pad
Covered area for weather protection and personnel breaks
Defensive Tactics

The defensive tactics room is a standard physical training gym with floor mats and wall pads suitable for practicing hand to hand combat and other defensive techniques. The room accommodates groups up to 30. Access is via the same controlled area used by the force on force room, with secure storage of firearms provided.
EMT Training Room<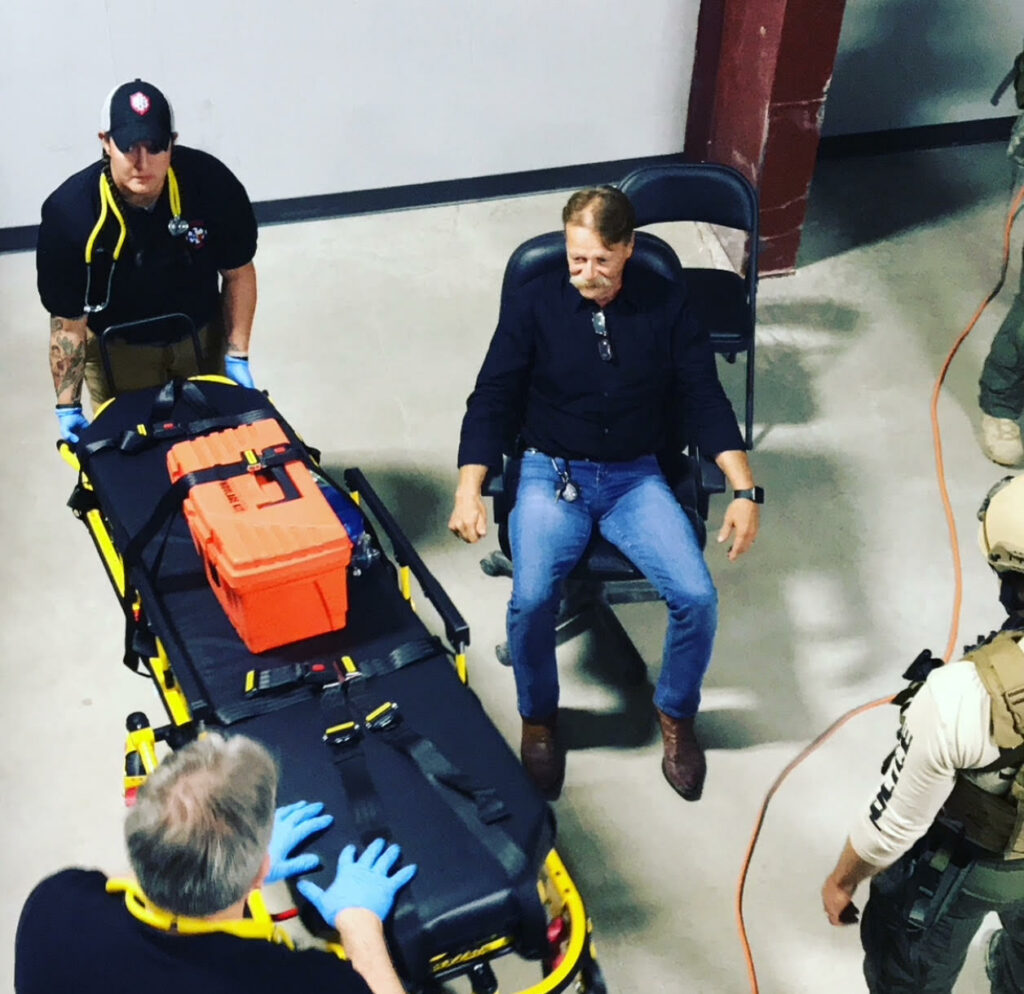 The Emergency Medical Technician classroom is designed to accommodate the special needs of EMT and paramedic training. Mobile desks make it easy to quickly switch between lecture and lab instruction, and power outlets throughout the room accommodate simultaneous use of multiple mannequins and patient simulators. The room can seat up to 30 students, and is available as a general purpose training room when not being used for EMT instruction.
Tiered Training Rooms
Two tiered training rooms, seating 50 people each, offer space for lectures and classroom instruction. The rooms are equipped with projectors, high definition video screens and high speed internet access. One of the training rooms also serves as an Emergency Management Training Center, for conducting tabletop emergency management exercises.
Sustainable Design and Construction
This state of the art  facility was designed to achieve a minimum LEED Silver rating in order to ensure energy efficiency and occupants' well-being, following US Green Building Council sustainability standards. In addition to using recycled and regional materials in the construction process to minimize environmental impacts of new construction, the entire facility incorporates innovative green building and infrastructure features and native landscaping, minimizing water consumption and electrical usage while supporting the local economy and protecting migratory flora and fauna.
Features:
Natural daylighting maximized with strategically placed windows and skylights

100% LED lighting fixtures throughout the property

Electrical sub-metering and building energy dashboard to conserve and monitor energy usage

Water-saving plumbing fixtures and green water fountains

Electric vehicle charging stations, bike racks, and carpool programs to encourage alternative transportation

Single stream recycling

Recycling of lead bullets from firing range

Drought-tolerant and native landscaping irrigated by captured rainwater and reclaimed HVAC condensate

Shaded areas to reduce heat island effect

Light pollution reduction to protect local wildlife