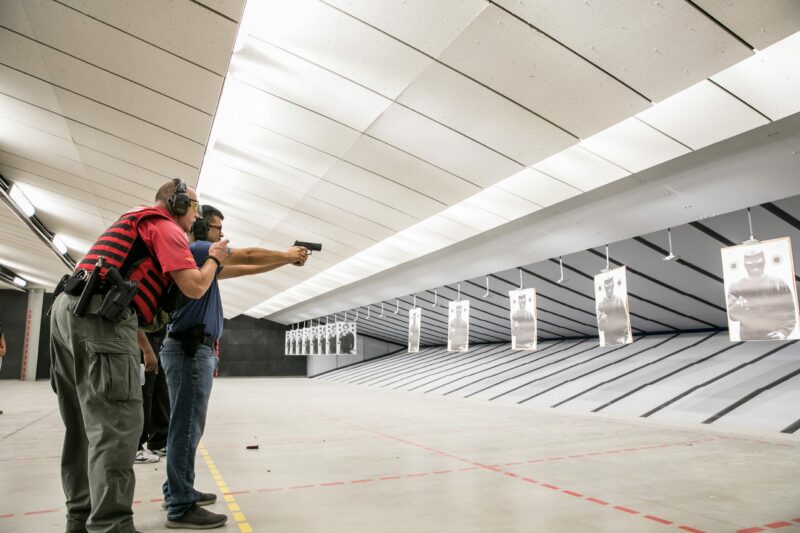 Student Registration Process
All Students
Students enrolling in classes offered by the Public Safety Training Center must register through the Continuing Education portal complete instructions can be found at this location: http://continue.austincc.edu/register/
Students Registering for Basic Licensing Courses (Telecommunications, Corrections, BPOC)
Contact the Public Safety Training Center at least 45 days prior to the class start date to obtain the necessary documents and instructions.
Register through the Continuing Education portal as shown above for All Students.
The following documents must be completed and received by the Public Safety Training Center at least 14 days prior to the start of class:

TCOLE L2 Licensee Medical Condition Declaration, must include drug screen
TCOLE L3 Licensee Psychological Health Declaration
FAST Fingerprint background authorization
Completed Personal History Statement
Proof of Citizenship
Proof of Education (HS Diploma or GED)
Military Discharge (if applicable)
DPS Driver's License verification (Basic Peace Officer Only)
For students employed or sponsored by a Law Enforcement Agency a properly completed Declaration of Licensing Course Enrollment Eligibility form may be submitted in lieu of TCOLE L2, TCOLE L3, FAST Fingerprint authorization, and Personal History Statement.

Students are NOT be allowed to begin attending classes until all of the above items submitted and approved by the Public Safety Training center.
Student Selection Order
Generally student will be granted admission based upon earliest registration date.
In the event a class becomes full, students currently employed or whose tuition is paid by an agency will be given preference admission to a class.
Students not admitted due to a class filling will be given preference in the next available class.
Read a PDF of the Student Registration Process.