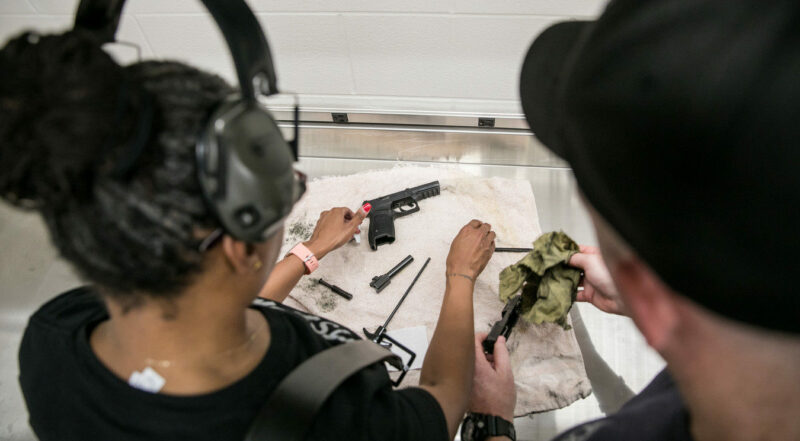 TCOLE Licensing requirements
TCOLE Licensing requirements
The Texas Commission on Law Enforcement (TCOLE) has specific requirements that students must meet in order to enroll in any Texas Peace Officer sequence course. To confirm that students meet the enrollment qualifications, the following is required from all students one semester prior to registering for sequence courses in the Texas Peace Officer certificate or degree program:
Criminal background check, national fingerprint check and background investigation
Physical examination
Psychological examination
Drug test
DD-214 if military
Valid driver license
Proof of age: must be 18 or older
ACC's Criminal Justice Department staff will assist you in submitting the required documentation the semester before you enroll in any sequence classes. You do not need to submit documents until instructed by our staff.
Students who do not meet the minimum requirements are ineligible to take the sequence courses or sit for the state licensing examination.
If you have any questions about these requirements prior to enrolling, please contact the Criminal Justice Department. See the Texas Administrative Code for complete details on TCOLE licensing requirements.