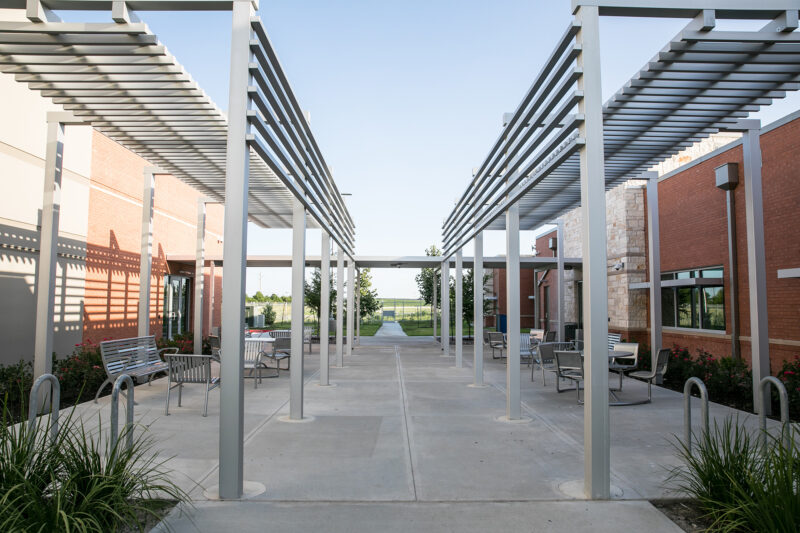 For general questions about the Emergency Management Program:
---
James B Daniels, MCP, PMP
Assistant Professor
Emergency Management
Office Location
Public Safety Training Center
4675 South FM 1626
Kyle TX 78640
Email: james.daniels@austincc.edu
Office: (512) 223-1683
For questions about registration, application, ACC procedures:
---
Gloria A. Gutierrez
Administrative Assistant III
Office Location
Public Safety Training Center
4675 S. FM 1626
Kyle TX 78640
Email: gbanda@austincc.edu
Office: (512) 223-1682
Faculty
James B. Daniels, Emergency Management Professor and Department Chair

James Daniels graduated from Texas A&M University in December of 1987 and then spent 22 years on active duty, serving in a variety of positions including as a rifle platoon leader in Operation Just Cause, the invasion of Panama in 1989 and a company commander in the 101st Infantry Division (Air Assault). He later served as an instructor, operations officer and later company commander at the U.S. Army School of the Americas where he planned, gave and oversaw instruction, in Spanish, to police and military from most of the countries in Latin America over a variety of topics, primarily counter-drug operations.

He later served on division staff of the 108th Institutional Training Division where his duties included Crime Prevention, Force Protection and Anti-Terrorism for a division that had units spread out across four different states and the island of Puerto Rico.

After being deployed to Iraq for 15 months as a part of Operation Iraqi Freedom, he retired from the U.S. Army and went to work for Dynamics Research Corporation where I worked as a Military Operations Analyst, developing training programs for the Army, and then went to the Texas Department of Public Safety (DPS) where as a planner for Continuity of Operations (COOP), Prior to becoming a full-time professor at ACC and while teaching as an adjunct professor he worked the Texas Workforce Commission as a Risk Management Specialist.

In addition to his BA from Texas A&M, he also has a MS in International Relations from Troy State and a MA in Security Management from American Military University.

Laura Gehrig, Adjunct

Laura is an Affiliate Faculty member with the Austin Community College (ACC) Emergency Management Program. She also serves as the Safety Officer for the Texas Health and Human Services Commission Austin State Hospital and is the Chairperson for the Emergency Management Association of Texas Education and Training Committee. In these roles she serves the people of Texas, and the emergency management community, helping to build a culture of safety and helping to educate and empower the next generation of emergency management leaders.

Previously, she served as the Planning Coordinator for Disaster Behavioral Health Services, the Critical Incident Stress Management (CISM) Network Coordinator, Public Health and medical emergency management trainer, Texas TRAIN Learning Management System Administrator, Planning and Intelligence Section Chief in the State Operations Center with the Department of State Health Services, and as the Hazardous Materials Officer for the Texas Division of Emergency Management. Before that, she served 21 years in the U.S. Air Force in working in occupational health, environmental protection, radiation safety, hazardous materials management, personnel protection, and emergency and disaster response.

Laura holds a Master of Arts degree in Emergency and Disaster Management and is a PhD Candidate in Public Service Leadership with a Specialization in Emergency Management. She is credentialed as an instructor by the Department of Energy, Department of Transportation, Center for Domestic Preparedness, FEMA, and the Texas Division of Emergency Management.

Laura lives with her husband, daughter, three cats, and a search and rescue dog-in-training. She believes that life is a team sport and applies that belief at every opportunity.

Kyle Taylor, Adjunct

Kyle Taylor is the Fire Chief of Hays County ESD No. 5/Kyle Fire Department. He is the Emergency Management Coordinator for Mountain City, Texas and adjunct instructor for Austin Community College's Emergency Management Program.

Kyle has spent almost twenty years in the fire service and emergency management fields. Prior to joining the fire service, he received his Bachelor's in Business Administration from the University of North Texas. He received his Master's in Public Administration and Emergency Management from Sam Houston State University. He has also completed the Executive Fire Officer Program at the National Fire Academy.